Document Shredding Houston: Serving Individuals and Businesses since 2002
Please fill in the form for more information and our representative will get in touch very soon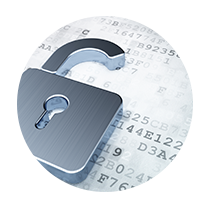 Off-site document storage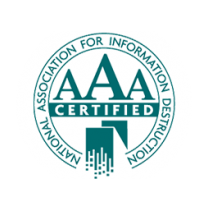 Certified and vetted employees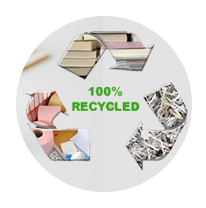 Secure document disposal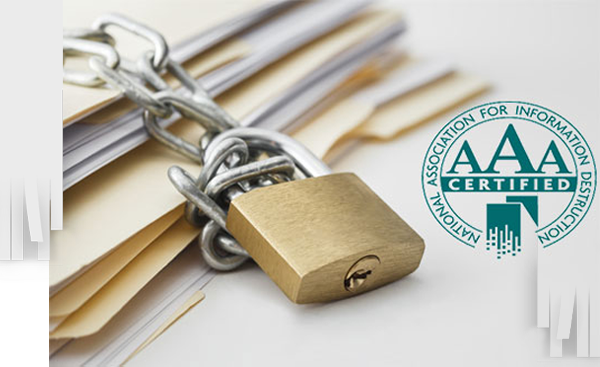 Q: How does document shredding in Houston help prevent identity theft?
Identity theft is a major crime in the United States and it continues to grow year after year. It costs the economy over 50 billion dollars a year nationwide, and in Texas alone, over 20,000 families are affected by identity theft annually, according to the Texas Attorney General's office.
While there are many high-tech forms of identity theft, where thieves use computers and software to steal personal information, much of the information is stolen through more conventional means, such as poor handling of information at businesses and other organizations. This can include improper document disposal, poorly-trained employees unintentionally disclosing information, facility break-ins or disgruntled employees misappropriating information.
One of the easiest ways to prevent identity theft at your business is to implement a thorough document retention and destruction policy and to use professional shredding services to dispose of all your documents properly. By eliminating documents with account information, customer contact information, social security numbers and other sensitize data, you can virtually eliminate the possibility of identity theft originating at your business.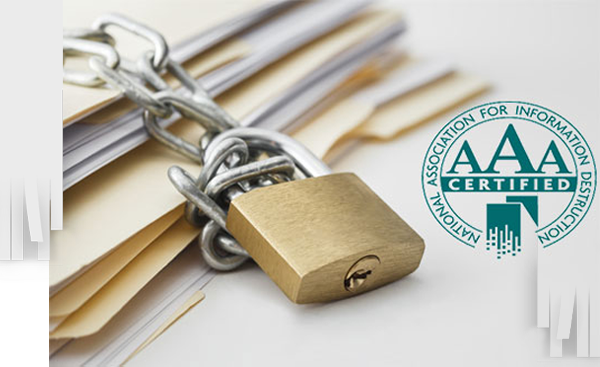 Q: Why not just throw my papers in the trash?
Throwing away any document in the trash is an extremely non-secure method of disposal as it remains readable and accessible, and even if you shred it, many personal or small business shredders can still allow relatively easy re-assembly of the documents.
There is nothing protecting your garbage from identity thieves and other criminals, and since the Supreme Court of the United States has ruled that your garbage is no longer private when it is placed out for disposal, anyone else, including law enforcement, private investigators, competitors or lawyers may freely access the contents of your trash.
Should any private information be retrieved from your garbage and used for nefarious purposes, as a business you can be held liable for the results, due to your improper disposal of sensitive documents. Buy opting to use our shredding services, you gain the following advantages:
Secure disposal of sensitive documents with an official paper trail

Certified document disposal staff that are subjected to background checks and drug screenings

Convenient on-site or off-site shredding options

One-time or recurring document shredding
With our services, you can rest assured that your information is not in the wrong hands, avoiding costly lawsuits and other legal actions.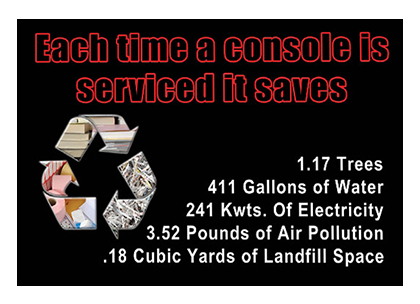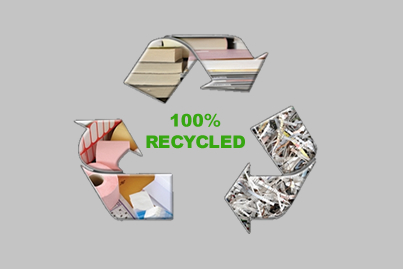 Q: Is there a difference between residential and commercial document shredding in Houston?
Our document shredding process is the same regardless of whether you are a business or residential customer. Both methods employ certified employees that keep your documents safe and secure from the time the documents are in our custody, all the way up to final disposal.
The process begins when the documents arrive at our shredding facility, or our mobile shredder, where they are immediately destroyed. The remnants are then stored in our secured warehouse until they are transported to one of our accredited recycling partners. Our agreements with recycling facilities dictate that the shredded materials, now mixed with materials from other sources, must be disposed of with a method that prevents further information retrieval, such as incineration or smelting.
We offer a full line of services for both our commercial and residential customers, and we can provide convenient, lockable containers with regularly-scheduled services to collect your documents and ensure they are disposed of properly.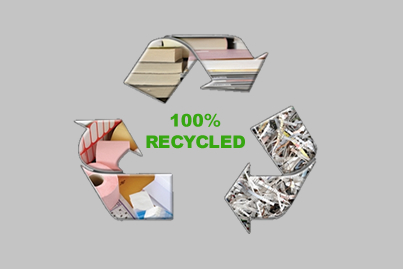 Helpful information about Document Shredding
If your business is in the financial service industry, then you likely already have an idea about how important it is to keep identifying information regarding your clients safe and secure. Today, much of that identifying and financial record keeping is digitally stored, but most companies still print out hundreds of pages of critical information every day. If this information doesn't properly undergo document shredding, then your company could find itself on the wrong side of a lawsuit.
Any client information that gets stolen or lost due to a company's failure to keep that information safe can be held accountable to state and federal violations. Even if no theft occurs, if your company has been shown as failing to comply with such protection laws, you can face expensive mandatory fines and class action lawsuits.
In the end, it's best to avoid being even a little lax in proper document destruction. Choose a professional document shredding service in Houston so you can ensure that your board members, customers, and regulators that you take security concerns seriously.
Documents such as tax records, payroll information, bank account records and similar documents should be held for at least 7 years before disposal. Other documents, such as internal correspondence, credit card receipts and cash receipts can be disposed of after 3 years. Other documents should be kept indefinitely, including board meeting minutes, intellectual property documents, financial statements, audit statements and incorporation documents. Any documents that are the subject of official investigations or legal actions should also be kept indefinitely.
Every business should have a thorough document retention and disposal policy, designed and approved by its legal team, that explains what documents should be kept and for how long. Every employee must be made aware of this policy and expected to follow it. This will help to avoid legal problems in the future. Regular document disposal through a third party, with documentation, can also help to avoid legal and privacy issues.