What Do You Need To Be Ready For?
Texas's Identity Theft Enforcement and Protection Act, ratified in 2007, makes it mandatory for all business to maintain procedures to protect its customers from disclosure of confidential information and to inform its customers of any breach of this information.  Businesses can be required to pay restitution of up to $250,000 for data breaches and with breaches involving more than 10,000 consumers, a business must inform consumer reporting agencies as well.
These responsibilities and requirements pose a daunting challenge in complying with and adhering to these laws.  Financially, data security and compliance can come at a large cost.
By offering CSR's Data Breach Reporting Service, we can help you prevent loss by being prepared to prevent data breaches before they happen, and more easily and quickly comply if or when they do happen.
CSR Breach Reporting Video
Don't Get Caught With Your Pants Down
Be prepared to protect yourself, your clients and your vendors from the devastating loss of a data breach.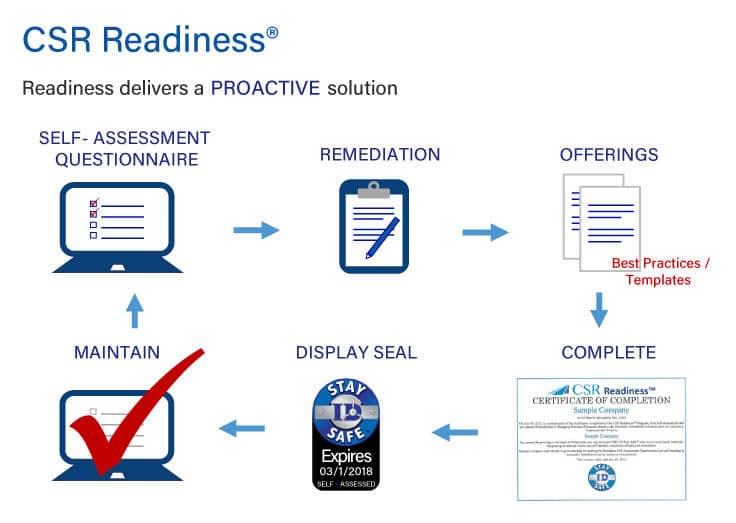 FIND OUT MORE INFORMATION
Fill out the form below, and representative will contact you to discuss our Readiness Pro Suite.