On-Site document destruction
Please fill in the form for more information and our representative will get in touch very soon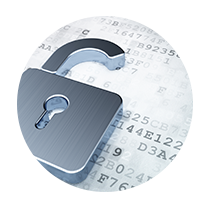 Shred on your schedule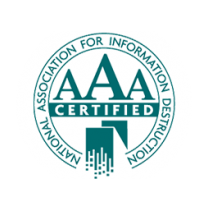 Complies with NAID requirements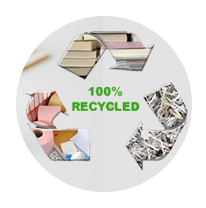 Observe destruction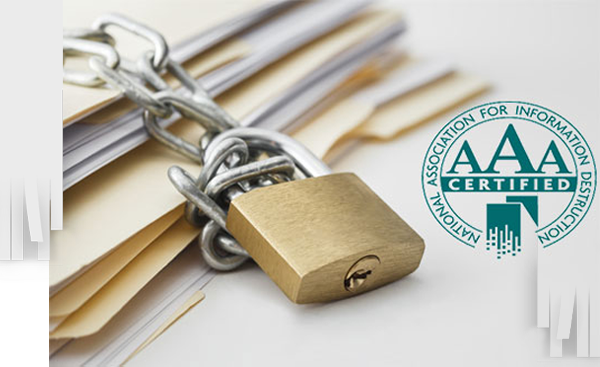 Q: What organizations and businesses qualify for mobile shredding?
Both our mobile shredding service and our off-site shredding service are available to anyone or any organization, whether you are an individual residential customer or a small business with just a few employees, a non-profit organization or a large corporation.
With our on-site shredding service, the mobile shredding truck comes to you! The mobile shredding units are self-contained, enabling the shredding machine and the employees who operate the equipment to come to your location in order to shred your documents on-site. Here are a few reasons why you may choose mobile shredding over our plant-based, off-site shredding service:
You have a small to medium-size volume of documents that must be destroyed on-site under your supervision.
Your facility or property management company allows Mobile Shredding Units to Operate at your facility/location.
The slightly higher expense of mobile shredding is not a problem.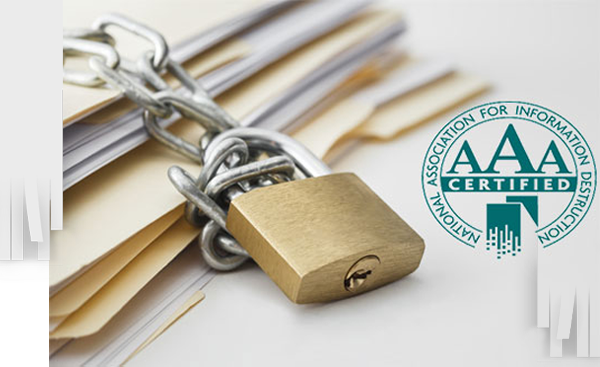 Q: What is the difference in cost?
The cost for mobile shredding at your location is generally higher than that for off-site shredding at our facility. This is due to several reasons, including staffing considerations as well as powering the mobile shredder with Diesel fuel for the duration of the event. In addition, on many occasions the documents to be shredded on-site may be contaminated with foreign materials such as plastics, and other non-paper items that greatly decrease the recycle value of the shredded material.
Our mobile shredding units can handle loads of paper up to about 2000 pounds, while off-site facilities are virtually unlimited. Mobile units will take up to four times longer to shred a specified amount of material, so exceedingly high volumes may be better off sent to the off-site facility.
Our mobile shredders can help you businesses get rid of your most confidential documents with ease, on your schedule.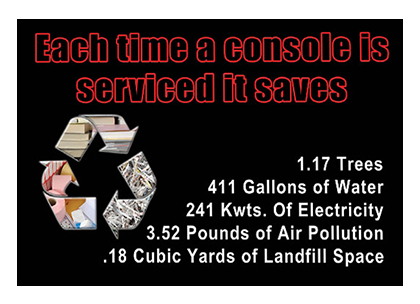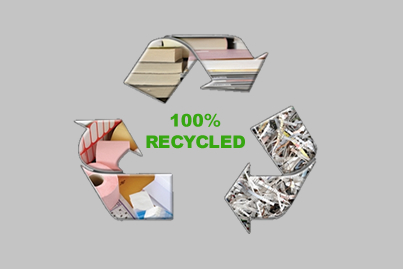 Q: What are the advantages?
Many organizations find the convenience of mobile shredding at their doorsteps to be a great time-saver. You have the option to host a one-time onsite shredding event or schedule document destruction at regular intervals at your location.
Other benefits include:
Highly secure: As in offsite shredding at our facility, we also adhere to a closed-loop destruction process in our mobile shredding procedure to ensure your documents are completely destroyed. We then add an extra layer of added security by mixing your shredded materials with thousands of pounds of other customers' destroyed documents, further ensuring that your private documents cannot be reassembled. The shredded material is then baled and stored at our secure warehouse, followed by direct transport to the recycling facility.
Peace of mind: A mobile shredding event allows you to observe the shredding process so you can rest assured that your confidential information was indeed destroyed. Watch as our representatives transport your documents from the building and drop them into the self-contained mobile shredding unit.? NAID regulations state that the documents must be destroyed before leaving your property.
Convenient scheduling: Let the shredding truck come to you as your schedule allows.
Good for Clean-outs: Mobile shredding is a great way to purge old files on a yearly basis, or for destroying unnecessary documents before moving to a new building.
Whether you need mobile or off-site shredding, make a good plan before your scheduled shredding day to make sure you get rid of all the documents you need destroyed.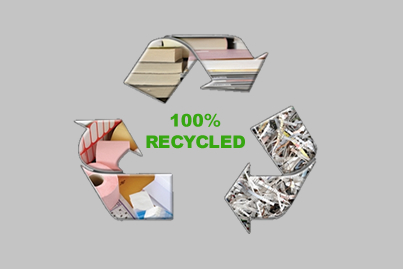 Need to clean out your old documents? Check out these great benefits for why you should call in for mobile shredding to take care of your data destruction needs:
Convenience.  Mobile has already become synonymous with convenience — think mobile phones, mobile access, etc. — mobile shredding services are no different. Forget the hassle of packing up all your sensitive data and having it safely transported to a facility. With mobile shredding, the professional staff and equipment come to you.
Top Tier Equipment.   About that equipment; you'll have access to heavy-duty, top-of-the-line shredding equipment with a professional mobile shredding service. These mobile units are designed to completely destroy everything from documents to turning hard drives into effective scrap metal.
Full Regulation Compliance.  Convenience is only good if you can still be assured that quality is maintained. A reputable mobile document and data destruction service will ensure that your destruction is compliant with all requisite federal, state, and industry regulations. The entire process should likewise be documented for 100% proof. Plus, if seeing is believing, with mobile on-site data destruction you and your team can oversee it from beginning to end
In the days before the truck is due to arrive, be sure to review your document retention and destruction policy, and discuss it with you legal department as well as your employees. This ensures that everyone knows which documents must be destroyed, and which ones need to be kept.
Carefully cull all the files from their storage locations and place them into file boxes or other containers that can be easily moved. The best shredding companies may even provide secure storage containers for your organization to safeguard your sensitive information until shredding day. Although staples, paper clips and rubber bands do no need to be removed for the mobile shredder, other items like plastics, hazardous materials and any flammable chemicals should be separated.
Place all the files that will be destroyed into a convenient and secure location with easy access to the shredding area. On shredding day, shredding company representatives will haul your boxes and containers straight to the shredding unit in your parking lot or loading area.