Shredding
Services in Houston
Please fill in the form for more information and our representative will get in touch very soon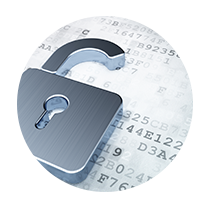 Secure Destruction and Disposal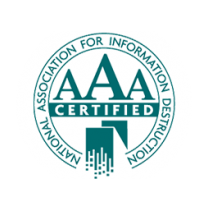 Certified By Naid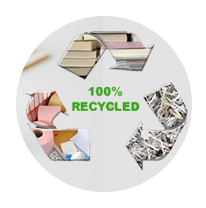 Environmentally-Friendly Disposal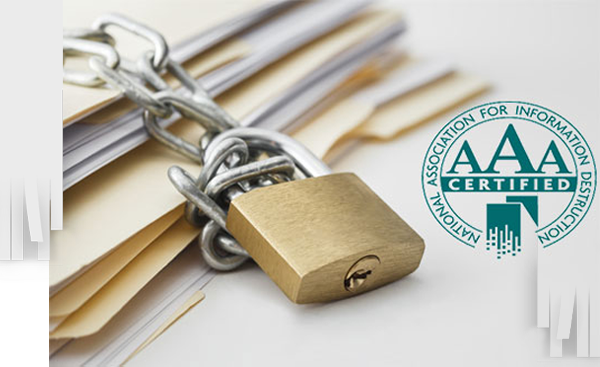 Q: Why is it important to use shredding services in houston?
Identity theft is a growing problem, both nationally and in the state of Texas. According to the Texas Attorney General's office, more than 20,000 families in the state of Texas become victim of identity theft each year, and nationally it costs the economy over $50 billion a year. Per victim, the average theft according to a 2011 report by the California Public Research Interest Group is almost $800, and it can take over 175 hours of work and a period of 2-4 years to eliminate all the problems caused by the incident.
Although Internet-based identity theft continues to rise at a staggering rate, quite a bit is still done the old-fashioned way: by going through the garbage. Information gleaned from discarded mail, bills and other documents can be used to obtain credit cards, open bank accounts, obtain phone or electric service, or even steal the identities of others.
Both businesses and homes routinely discard such documents, and unless they are securely shredded prior to their disposal, they can end up in the wrong hands. By using a shredding service, Houston businesses can be sure that their confidential information, including their customer data, is disposed of properly.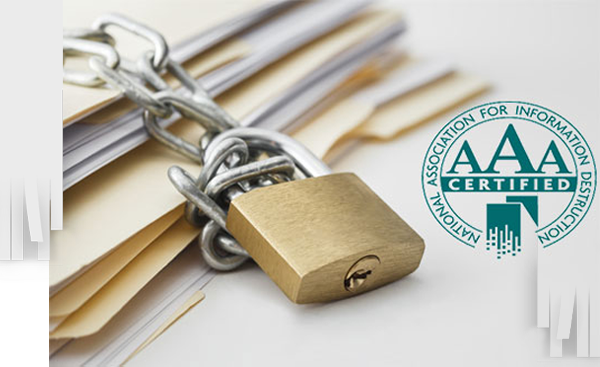 Q: What documents should be destroyed?
There are a number of documents that a business is required by law to keep for a predetermined amount of time, such as tax records or personnel records, and there are certain documents that should be kept permanently, such as board materials, press releases and intellectual property information. A company may also set its own policies that keep documents for longer periods than the law requires, or keep documents that are not required to be kept.
All other documents with proprietary company information, confidential employee information, or sensitive customer information should be destroyed, including documents that have been kept for the required period of time. This includes any document with an employee's name, a customer's name, account numbers, social security numbers, medical information, or contact information. The only time these documents should not be destroyed is when they are the subject of an official investigation or a legal action.
Any documents containing the following information should be subject to destruction after any required holding period: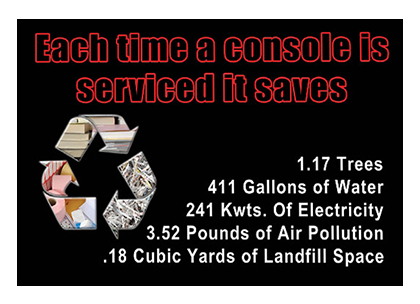 Bank account numbers and information

Checks, deposit slips and other account information

Social Security numbers

Customer names, addresses and other contact information

Internal memos and correspondence

Loan information

Sales information
Medical records

Payroll records

Proprietary information

Drug screening results

Invoices

Insurance information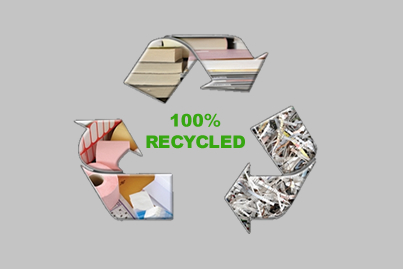 Q: Why can't i just hold on to my old documents?
Any documents with sensitive information that is not destroyed represent's a possible threat to a business or an organization. When the documents are eventually discarded, they could be intercepted and used by criminals for identity theft, and even if the documents are stored away securely, the information could be exposed through burglaries, disgruntled employees or other security-related incidents. To avoid problems, a thorough document retention and destruction policy should be drafted and dispersed to all employees so that everyone knows what must be kept, what must be destroyed, why each document is kept or destroyed, and how and when the destruction of the documents will take place. By scheduling document purges at regular intervals, a business can ensure that it is complying with all applicable laws and provide documentation, if necessary.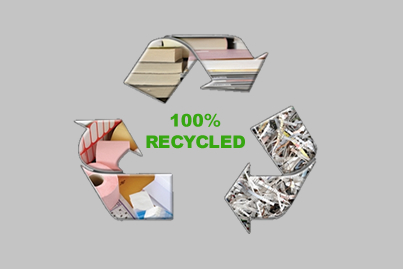 Did you know that once your trash is in the dumpster, it is considered public property? In 1988, the Supreme Court ruled that once the dumpster reaches the curb, other people can legally go through its contents without interference. This includes everyone from the police to would-be identity thieves and corporate spies looking to publicly damage a company.
Shredding services are a must when you have financial, identification, and other critical company information that you don't want anyone outside your organization to see. Even customer lists that are routinely thrown away can be destructive in the wrong hands and can impugn your reputation. Professional mobile shredding services ensure that no document or hard drive device leaves your property until it's been thoroughly destroyed.
With secure mobile shredding, you simply direct your employees to deposit all documents and drives containing sensitive information into secured on-site boxes. Once these boxes are full, the mobile shredding services will come to your location and complete all your shredding needs. Once everything has been destroyed, your company will receive a certificate of destruction as documentary proof that all shredding was completed in accordance with the law.
Identity theft is a major problem in the Houston area, as well as in the rest of the state and the nation. It can cost hundreds or even thousand of dollars for the victim, not to mention hours of time spent rectifying the situation. Discarded documents are an important source of information for thieves, and by destroying your business's sensitive information with a document shredding service, you can prevent identity theft.
The shredding service will collect all documents with sensitive business or customer information, such as account numbers, names, addresses or social security numbers, and destroy them completely, so that they cannot be accessed by identity thieves. By scheduling a regular appointment for document destruction, you can make sure that your business's confidential documents are properly disposed of by professionals who specialize in the secure destruction and disposal of sensitive information.